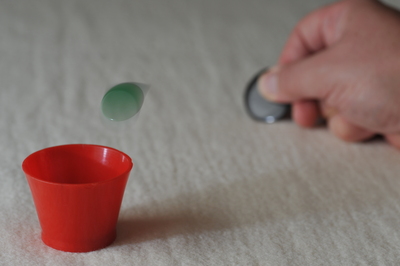 Potshots.org
These pages are a repository of images taken at tiddlywinks tournaments in the UK.
Most of these were taken for submission to Winking World (I have many more, but these are at least vaguely triaged and edited), made available for anyone else who needs them. Please note that Andrew Garrard's images are taken between periods of play at tournaments, which means that necessarily the representation of attendees at the tournaments will be incomplete; he apologises both for this and for any limitations in photographic competence.
Note: Most images are available in a moderately-sized version suitable for online viewing and a larger version suitable for high-quality (or at least, the nearest approximation) reproduction. The smaller images are typically scaled to roughly HDTV resolution; please don't hammer the poor little web server looking at larger images unless you really need to; it lives on a consumer connection and is not designed to handle a high load.
All images are copyright © Andrew Garrard, the English Tiddlywinks Association and Cambridge University Tiddlywinks Club. Licence is granted for use by the people in the photos and for any purpose promoting or reporting on tiddlywinks, so long as doing so does not bring harm to the person or reputation of the copyright holders or people in the images. Generally the smaller image size is 1080 pixels (FHD) on the longer axis and suitable for web use; the larger image is either original resolution or at least higher quality. If using these in external media, please copy the image rather than linking here — this web server is not suited to high traffic.
The following is a work in progress as more of the photographic back-catalogue get uploaded; please check back soon for more.
2023

2022

2020

2019

2018

2017

2016

2015

Miscellaneous
Those wishing to learn more about tiddlywinks may wish to check the pages of the English Tiddlywinks Association, Cambridge University Tiddlywinks Club or the North American Tiddlywinks Association.